Business Philosophy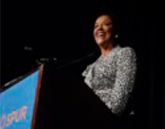 We believe that by actively engaging the broader community impacted by our developments, we increase the lasting value of our projects and create more successful outcomes for our clients.
Our approach is to develop projects in consultation with local governments, potential users, businesses, neighborhood organizations, and public entities that are stakeholders in the outcome of each development.
Since much of WDGV's development portfolio is located in the Bay Area's urban infill areas, we are experienced in handling complex real estate issues, ranging from public entitlements, layered financing, to multi-tenant leasing.
Few development firms in the Bay Area possess such a strong trackrecord for combining publicprivate partnership, hands-on development expertise and community revitalization.
Our real estate portfolio exemplifies the effectiveness of public-private partnerships in creating real estate assets that are completed expeditiously, operate profitably, and which energize neighborhoods in which they are located.